Visit Navitar at Photonics West
Tuesday, January 30, 2018 - 8:00am

Navitar is pleased to take part in the upcoming SPIE Photonics West show being held January 30 - February 1, 2018 in San Francisco, CA.
Booth #125 in the New York Cluster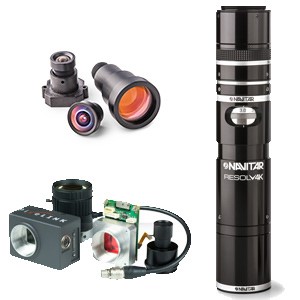 Stop by our booth to see our featured products!
Resolv4K Zoom Lens System  

Navitar Factory Automation Lenses

Custom Microscope Objectives 

Zoom 6000 & 12X Zoom Systems

Lens-Sensor Integration 

M12 Imaging Solutions

4K HDR Lenses

Pixelink Cameras

HemiStar Fisheye Lenses
We look forward to seeing you at the show!  For more information on our products and services please contact us or visit our websites at www.navitar.com, www.specialoptics.com and www.pixelink.com.