Junkosha - MWX001 & MWX002 cables - Over 110GHz type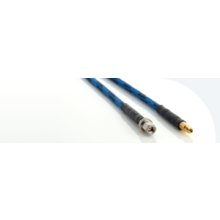 Junkosha offers two types of 110 GHz cables for measuring instruments.Junkosha offers two types of 110 GHz cable assemblies for measuring instruments.

Our MWX001 assembly features the lowest insertion loss among any cables for measuring applications requiring flexiblity. Our MWX002 assembliy boasts industry leading phase stability against bending.

In addition, our MWX002 enables measurement with frequencies up to 120GHz.

Customers can select the optimal assemblies according to their testing needs.
More Product Information