NoiseKen - Impulse Noise Simulator ( INS series )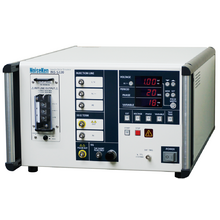 Noiseken simulators to reproduce fast rise-up noises which are generated when switching ON / OFF electric current on the inductive load.
Since the pulse includes broadband frequency and its rise-up time is fast at 3ns or less, it can make the noise coupling dense and effective to reproduce the malfunctions of electronics equipment under the test.
It can realize performance evaluation of electronics equipments upon reproduction of line noises which are intruded to the power supply lines or induced noises onto the telecommunication lines.
More Product Information